Grad Bash a Major Hit for Resilient Seniors
The 2022 Senior Grad Bash at Universal Studios was a day full of celebrations that these seniors will never forget. After a challenging four years that included uncertainty with the Covid-19 pandemic, it was nights like these that were taken for granted. Not for this 2022 class though. The celebration included mingling with seniors from other high schools, DJs and dancing, and fun rides.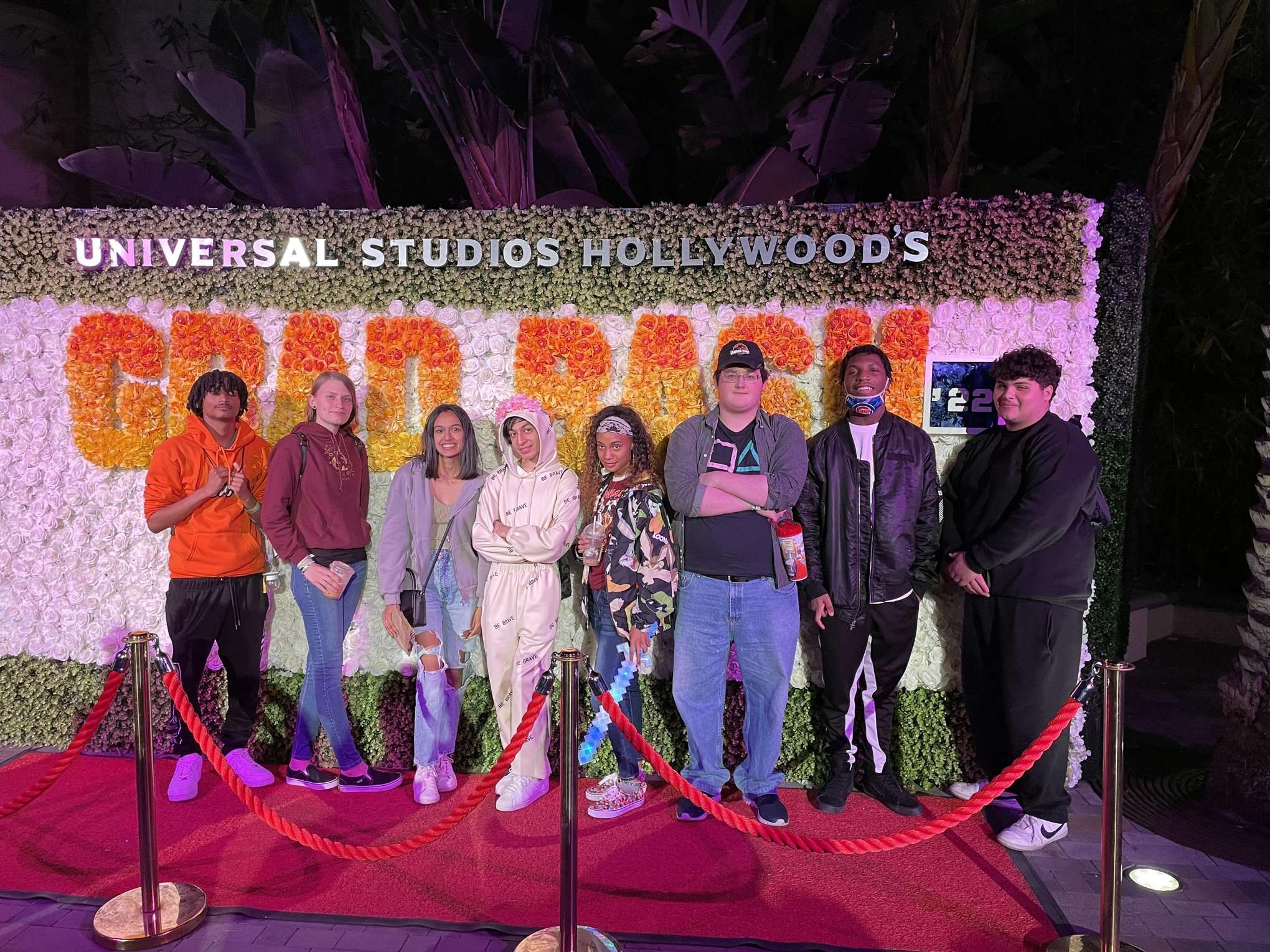 A WORLD OF WONDER
10 seniors from Taylion's 2022 class took the hour and a half drive from the High Desert Academy to Universal Studios on what was a joyous trip for all. Whether it was sipping butterbeer and casting spells at Wizarding World of Harry Potter, stopping by the Kwik-E-Mart with all of their favorite Simpsons characters, or eating Voodoo Donuts at Citywalk, the seniors got to celebrate their culmination instead of stressing.
CONNECTIONS AND FRIENDSHIPS
"You saw a lot of smiling faces, relief, and joy for these seniors who have been through a crazy couple of years," said Veronica Prado (school counselor and chaperone). What really stood out to Prado was how the seniors (after entering the park) were quick to make friends with students from other high schools. There was a bond between everyone there, even those who didn't know each other before the night started. "There were a couple of students who were a tad shy to being the day, but you wouldn't get that from how the night ended," said Prado. New connections and bonds were made almost immediately between all of these different seniors from schools across California.
A NIGHT FOR GRADUATES
No outside public was permitted, so it created the environment for these graduates to make this night their own.  People from all different cultures were united in celebration. The various DJs made it a point to highlight this class's accomplishments.  Another thing to note, after a couple of years of wearing masks to campus whenever school was in session, masks were not required for this event. It made connecting with others that much more easy and more enjoyable.
ENJOY THE MOMENT
These seniors have worked so hard, they deserved this celebration and more. High School can have its amazing moments, as well as trials and tribulations. This night though was about having a party. This was a connection that these students will remember for the rest of their lives. With graduation coming up, this is certainly a special time in these young adults' lives. The whole world is in front of these seniors' lives. This was a culmination of their hard work as they were able to turn the page on the next part of their amazing lives.